Sarovar Hotels & Resorts
80 Diverse Hotels. 1 Unique Experience
STAY

INSPIRED.

STAY

DELIGHTED.

STAY

HAPPY.
EXPERIENCE

 

THE SAROVAR SPIRIT 

ACROSS 50 DELIGHTFUL DESTINATIONS

Sarovar Hotels has redefined hospitality through its 80 hotels spread across 50 beautiful locations.
The Sarovar experience presents a smart blend of warm hospitality and modern conveniences.

Come explore the world of convenience and comfort!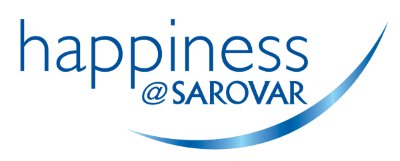 At Sarovar, nothing gives us more pleasure than making you happy and keeping you delighted!

SAROVAR

BUSINESS HOTELS

WORK EASY. 

STAY EASY. 

SLEEP EASY

Our personalised services are sure to keep the discerning business traveller happy and relaxed. Comfort and convenience meet in our cosy rooms, enriching your stay with ultimate relaxation.

SAROVAR

LEISURE HOTELS



HAPPY HOLIDAYS

@ SAROVAR HOTELS

Memorable memories are what happy holidays are made of. Travel and holidays help you embark on a journey to explore, experience, and self discover. So get ready to reward yourself. Allow us to be your gracious host. We promise you unforgettable holidays and memorable experiences. 
MAGICAL BEACHES | SOULFUL PILGRIMAGE | LEGACIES OF HERITAGE
COMFORTABLE ACCOMMODATION | DELICIOUS DELICACIES | BEAUTIFUL EXPERIENCES

YOUR BIG DAY, 

THE SAROVAR WAY



HAPPY WEDDINGS

@ SAROVAR HOTELS

A fairytale wedding is no longer the stuff of dreams, for at Sarovar Hotels we transform your fairytale vision into a magical reality. Our hotels are spread across popular cities of India which are ideal for hosting your dream wedding. Watch the world celebrate your day of togetherness and experience an unforgettable moment which will remain etched in your memory for all eternity.

PLAN YOUR 

EVENT



HAPPY HAPPENINGS

 @ SAROVAR HOTELS

A special occasion demands a special venue and the banquet and conference halls at Sarovar properties offer just what you seek.  The spacious and grand banquet halls are ideal for hosting a wide range of events including meetings, conferences, business meetings, exhibitions, cultural events and weddings.



HAPPY DINING

 @ SAROVAR HOTELS
Our loyal patrons can now enjoy reward points during your stay at Sarovar. We pride ourselves in offering impeccable services which make your stay an unforgettable one. What's more, our personalized services ensure that corporate guests and tourists find comfort and feel right at home. 

SarovarRewardz is our way of thanking you for your choosing Sarovar and for honoring us with your presence. We strive to make your holiday journey a once-in-a-lifetime experience.

THE SAROVAR FAMILY -

NEW ADDITIONS TO SAROVAR HOTELS
THE SAROVAR HAPPINESS

HAS ARRIVED IN YOUR CITY

SHARE YOUR 

HAPPY SAROVAR EXPERIENCE



HEAVEN OF MAGIC!

We welcome our guests to experience the essence of life with our personalised services, gracious and warm hospitality, and seamless facilities. Submerge yourself in a wealth of enriching experiences and have a beautiful and hassle-free stay that you would cherish forever.

KNOW 

OUR BRANDS
Come, discover the refreshing signature experience across 3 great Sarovar brands.