Ajay K Bakaya wins the FELLOW of the I.I.H.M Award

We are proud to announce that Ajay K Bakaya, MD Sarovar Hotels and Resorts has been elected and presented with the prestigious award of FELLOW of the International Institute of Hotel Management (I.I.H.M).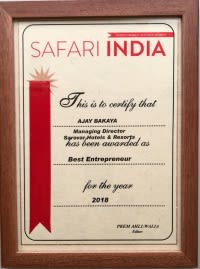 Mr Ajay Bakaya bags the "Best Entrepreneur" Award 2018

Mr Ajay Bakaya, Managing Director of Sarovar Hotels, wins the "Best Entrepreneur" Award 2018 by Safari India.

Over the last two decades, Mr Bakaya has been instrumental in the operations and development of the group with over 85 hotels across 55 destinations.
TnH Fastest Growing Value Hotel Brand Award 2015
Sarovar Hotels was awarded as 'Fastest Growing Value Hotel Brand' at Travel and Hospitality Awards 2015.

TnH awards reward excellence in the field of travel and recognize patrons of the Indian travel and tourism industry who have time and again proved their vision and expertise on the global hospitality platform.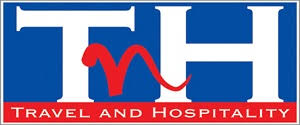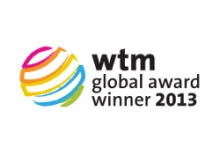 WTM Global Award 2013
Sarovar Hotels was awarded the World Travel Market 'Global Award' 2013 in London, in recognition of its development of mid-market hotels in India over the past 12 months.
The World Travel Awards serves to acknowledge, reward and celebrate excellence across all sectors of the global travel and tourism industry.
Galileo Express Travel & Tourism Award 2004
Sarovar Hotels won the award for 'Best Business Hotel Chain in India', in recognition for its quick expansion and presence across multiple locations in the country.

Sarovar Hotels was also nominated for the 'Best Technology Practices' and 'Most Innovative Marketing Campaign' awards.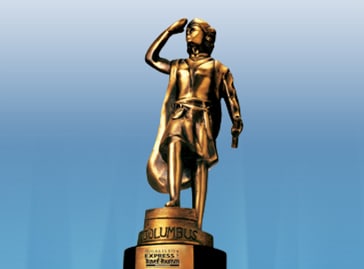 WTM Global Award 1998

Sarovar Hotels received WTM Global award at the prestigious World Travel Market London in recognition of its expansion and contribution to the mid-market hotel management space in India.