Institutional Hospitality at Sarovar Hotels
♦ To provide best-in-class comprehensive support services to leading organizations in the Corporate, Healthcare and Educational Domains.
♦ Build and develop an organization infrastructure that wholly addresses specific needs of this segment.

♦ Provide constant change and improvement.

♦ Create lasting value for our partners, employees and all stakeholders.

♦ Offer maximum benefits by using minimum resources, thus working towards conservation, preservation, and an ecologically sound tomorrow.
In today's world of super specializations and real-time decisions, organizations need to constantly re-invent themselves. The need of the hour is to pursue transformation without getting bogged down by time and manpower intensive operational nitty-gritty. And that is where professional outsourced Corporate Hospitality Services become a win-win option for organizations — leaving your team to a sharp focus on core competencies, without having to contend with housekeeping, engineering, guest management, food management, and other day-to-day challenges. Rest assured you will find great value in partnering with Sarovar — the pioneer in Corporate Hospitality Services. After an extensive task assessment, we deploy a team of seasoned experts who make sure life at work stays seamless while you go about getting better at what you do best.
Sarovar's Corporate Hospitality Services division is a strategic step forward for the group; an answer to the burgeoning corporate and institutional microcosm's unaddressed need for professional single window services. Starting 15 years ago, this division's portfolio today boasts of the crème de la crème of institutes and leading corporates across India.
Integrated Support Support Services for Premier Educational Institutions and Corporates
We provide the entire gamut of services within the ambit of hospitality. Our specialized service portfolio is managed by a strong team of experienced hospitality professionals with a proven track record in delivering delightful experiences. The value we bring to the table is evident in our long-standing relationships and our rapidly growing list of clients and partnerships.

At the heart of our services' philosophy, is an obsession with quality. A case in point is F&B management — every raw material, every consumable is diligently procured, so that the end product is the best, most nutritious and wholesome. Great stress is laid on hygiene and cleanliness. Food safety licenses and regulations are strictly adhered to, and there are quality checks and cross-checks every step of the way.
In order to ensure consistency across the board, we have put our elaborate training manuals on a cloud-based system. We hire the best talent and individual employees are encouraged to fast-track their training online, to be in step with our global standards. The company formulates unit specific SOPs, which are customized to the specific needs of each client. Training of all associates is underlined as a critical area and our training module is constantly upgraded.
Today, Sarovar's professional services are an industry benchmark. The company's reputation for successfully managing both large and small projects and contracts has been built around razor-sharp attention to detail and continuous process improvement. The expertise gained over the years gives Sarovar the confidence to take on new challenges in the demanding business landscape.
Front Office Management
 
Our meticulously groomed, and thoroughly focused team of experts covers the entire spectrum of Front Office Management services including Reservations, Travel Desk Management, Reception, and Call Management.
Housekeeping Management
 
Experienced Housekeeping professionals aided by modern technologies manage the entire spectrum of Housekeeping services, ranging from Room and Public Area Solutions, Pest Control, Facade Cleaning and Horticulture Services, to Heavy Cleaning for both indoor & outdoor areas. We work around your schedules.

The convenience and timelines of students, faculty, staff and your guests are of primary importance to us.
Food & Beverage Management
 
Sarovar offers efficient Food & Beverage Management services comparable to global standards. The best of technology and processes are used across the board, to ensure a perfect balance of nutrition and taste.

With its expertise and experience, Sarovar is geared to cater for I0 to 3000 people, depending on your needs. Convocations and special events are executed to perfection, and with élan.
Input Sourcing
 
Input sourcing extends across Food, Beverage, Housekeeping, Uniforms & Linen Supplies.

The team researches, surveys the market and conducts Food & Beverage tasting sessions before zeroing in on the best available products and vendors. We have a specific tender process for all procurements.
Engineering Services

A team of technically sound professionals with extensive experience oversees all Engineering Services. We excel in providing cost-effective solutions for life and fire safety, HVAC, electrical, plumbing, and related areas.

A well-defined Complaint Management & Tracking System ensures all calls are attended to promptly. We put in place energy management and conservation techniques tailor-made to each unit.
IT Management

A highly qualified IT team makes sure organization and institutions are secure and connected at all times. IT Services include securing Wi-fi, setting up and maintaining the Data Center and Mail Server, setting up Computer Infrastructure, support for CCTV, MAW, CATV, setting up EPABX as well as creating a Structured Network for Voice and Data.
Waste Management & Mitigation of Hazards Energy Conservation

Increasingly regarded as one of the most critical operations in terms of facilities management, Waste Management service is performed with utmost care and concern by Sarovar, as a unit-specific solution.

Waste products are segregated into Recyclable, Non-Recyclable, Dry and Wet Garbage and then dealt with as per norms and best practices. The solutions suggested are user-friendly, easy to use and cost-effective.
Energy Conservation

With our uncompromising commitment to environment-friendly measures and conservation, we have constantly endeavored to reduce carbon footprints and adopt methodologies that help nurture the planet.

Several measures are undertaken with regard to systems and procedures, to increase Energy and Water Conservation and deliver maximum value using minimum resources.
Corporate Social Responsibility
Hindustani Unilever Limited - Mumbai
 Indian School Of Business - Mohali
At Sarovar, the belief is - part of what comes from the society, must go back to it. The company is deeply committed to serve the community, both in the short term as well as the long term. Be it providing relief funds during natural calamities or celebration of Children's Day at orphanage homes, bringing happiness within the reach of the underprivileged is central to our core values.
At Sarovar, the belief is - part of what comes from the society, must go back to it. The company is deeply committed to serve the community, bot

Extending our corporate promise - 'Happiness @ Sarovar' further, we at Sarovar Hotels & Resorts have recently joined hands with the Lotus Petal Foundation to help educate underprivileged children. The NGO based out of Gurgaon pro-actively works for child education and holistic development of young minds to build a brighter tomorrow.
A win-win for you.

Better service standards don't just enhance efficiencies on the floor, they enhance the organization's public image as well. Be it in managing rooms, front office, food & beverages, housekeeping, engineering, security services or corporate training, Sarovar's Corporate Hospitality Services division brings you competencies that deliver delight right across the value chain.

At a marginal add-on cost for your in-house services management, you get substantive benefits.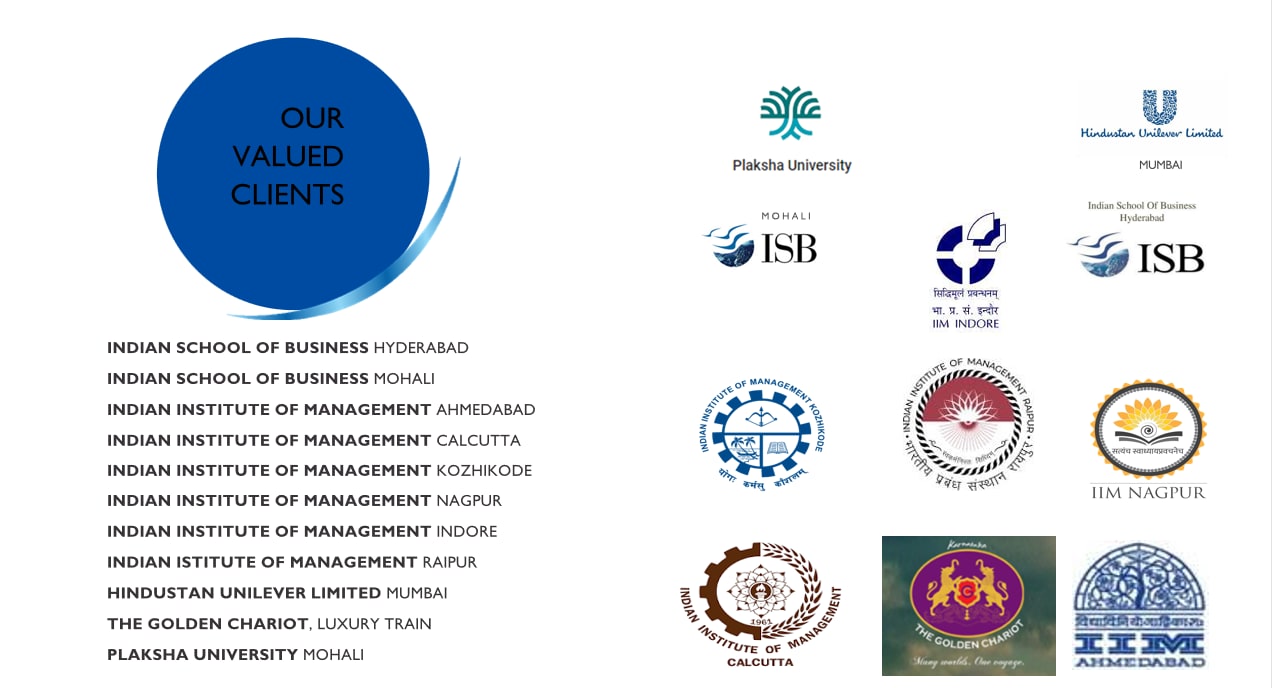 For queries, please contact: