There are many reasons you travel. And there is a Sarovar Hotel for each one of them. Whether premium, mid-range or value, all hotels are uncompromising in their commitment to genuine hospitality, service and facilities.

Sarovar Premiere offers upscale 5 star properties which resonate with a cosmopolitan vibe.

Sarovar Portico offers full-service 3 and 4-star hotels that offer convenient access to commercial and tourist centers.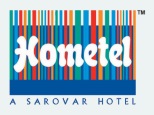 Hometel is a vibrant value brand that redefines the concept of an economy hotel.

The Oriental Blossom is speciality Chinese restaurant chain that serves a rich repertoire of authentic Szechwan and Cantonese cuisine.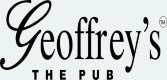 Geoffrey's The Pub is a metro centric pub chain which is a contemporary interpretation of a typical old world English Pub.
Radisson

Contemporary by attitude, socially responsible and service-driven.
Park Plaza

Smart, Engaging Service.
Park Inn by Radisson

Bright, bold, fresh, uncomplicated, friendly and fun.
As part of the global expansion plan, Sarovar is venturing into other continents to create properties that transform the Sarovar brand values into impeccable service and hospitality standards.
The Zehneria Portico Nairobi